We experience Deep Health when we are living fully on all levels – physical, emotional and spiritual and in a symbiotic relationship with our planet.
Today, stress, anxiety and depression are contributing to an unprecedented epidemic of chronic disease. While pollution of our air, soil and water is making us sick too.
As we become more disconnected from ourselves, from the earth and from each other, we need to harness science and nature to help restore us to Deep Health.
Working with science and nature to help bring Deep Health to an increasingly toxic world
Dr Bruce Lipton inspires at integrative health conference
Attendees at this year's Australasian Integrative Medicine Association conference in Auckland, New Zealand were wowed by an opening presentation by world – leading biologist, Dr Bruce Lipton.
Dr Lipton's presentation took a riveting journey through medicine, from its early origins, through Newtonian science and into the world of Quantum physics. A passionate pioneer of the new biology and epigenetics, Dr Lipton emphasised that medicine must now be relevant to the energy -based quantum world.
His presentation set the scene for a dynamic and varied conference programme, which included world leading experts on molecular genetics, nutrition and lifestyle, environmental toxicity, naturopathy, natural complementary and integrative medicine, medicinal cannabis research and leading-edge approaches to mental illness.
Key speakers included Professor Stephen Myers, Director of the NatMed Research Unit in Sydney, Professor Julia Rucklidge, Professor of Clinical Psychology at the University of Canterbury, New Zealand, Justin Sinclair, Research Fellow at Australia's National Institute of Complementary Medicine, Dr Denise Furness an expert in genes and nutrition, and Nicole Bijlsma, a building biologist and Healthy Homes expert.
With a theme of Personalised Medicine, the Conference was preceded by a 2 day workshop on epigenetics, ancient wisdom, modern science and emerging technology. Participants were able to map, explore and experience their phenotype using the innovative PH360 tool.
The Connected Universe
An eye - opening film that explores the deep experience of connection in a quantum world........
Study shows integrative doctors heed antibiotic warnings
In January, The World Health Organisation (WHO) again warned about high rates of antibiotic resistance and the AMR threat to Public Health. It has noted that a growing number of infections, such as pneumonia, tuberculosis, gonorrhoea and salmonellosis are becoming harder to treat.
Yet prescription rates of antibiotics continue to exceed what is clinically justified, especially in Respiratory Tract Infections (RTIs).
It seems that changing the long-ingrained behaviour of medical practitioners may prove an uphill battle.
But a recent study in the British Medical Journal (BMJ) has shown that Integrative doctors, who are generally less inclined towards reliance on pharmaceutical -only approaches, may also prescribe fewer antibiotics than their conventional counterparts.
The retrospective study of 7,283 NHS GP surgeries in England, compared antibiotic prescribing rates for total prescribed, Respiratory Tract Infection (RTI) and Urinary Tract Infection (UTI) between conventional NHS GP surgeries and NHS IM /CAM surgeries.
The study concluded that total antibiotic prescribing rates are lower at NHS GP surgeries with an IM General Practitoner.
This has potentially important implications for continued over -prescription in medical practice, which can contribute to adverse patient events, wasted healthcare resources and a rise in antimicrobial resistance.
"The difference seen in antibiotic prescribing rates at IM GP surgeries, warrants further study" the authors say.
Study: Do NHS GP surgeries employing GPs additionally trained in integrative or complementary medicine have lower antibiotic prescribing rates? Retrospective cross-sectional analysis of national primary care prescribing data in England in 2016 by Esther T van der Werf, Lorna J Duncan, Paschen von Flotow, Erik W Baars in BMJ Open




March 10, 2018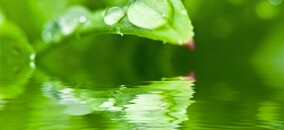 By Dr Béatrice Milbert, General Practitioner.The first person to speak about the memory of water was Jacques Benveniste, - but his theory concerning the memory of water essentially caused the end of his career. Having brought an extraordinary light to the mysterious aspects of homeopathy and opene...
read more