We experience Deep Health when we are living fully on all levels – physical, emotional and spiritual and in a symbiotic relationship with our planet. Today, stress, anxiety and depression are contributing to an unprecedented epidemic of chronic disease. While pollution of our air, soil and water is making us sick too.
As we become more disconnected from ourselves, from the earth and from each other, we need to harness science and nature to help restore us to Deep Health.
We create, nourish and support:
pure, nature- based, scientifically verified, medicines
therapeutic approaches that foster resilience and long term wellness
research and projects that draw on our new understanding of science in health and medicine
We also facilitate and welcome open-minded discourse on Deep Health, and on the implications for health of the latest, exciting developments
Working with science and nature to help bring Deep Health to an increasingly toxic world
Updates and news from Le Vivant
Focus on Deep Health inspires integrative centres

The Le Vivant network of integrative medicine centres in France, Belgium and Australia came together recently for a powerful exploration of Deep Health.

Hosted by Sydney's Invitation to Health Centre at a site overlooking Australia's magical bush, doctors and therapists shared their experiences and ideas on working at a deeper level with their patients and with each other.

They identified that it was the psycho – spiritual roots of their medicine – including, deep listening, prayer, sound therapy and harmonisation, that enabled this deeper connection. It is also what makes this new form of medicine so different from the more usual 'transactional' approach.

The teams are implementing 'combined consultations' where patients meet with a group of integrative practitioners, including doctors and naturopaths and benefit from the richness of their varied expertise.

Going forward, the multi national team agreed to open a future "knowledge exchange", creating ongoing sharing and learning between them. This will include developing a programme for patients who are in deep distress from trauma and who need healing support at all levels, - physical, emotional and spiritual.

"I came away even more inspired by the potential of integrative medicine to help people" said Australian integrative physician Dr Nicole Avard. "I'm really looking forward to being able to offer our patients some of the new tools and programmes that will come out of this collaboration". Watch this space!

Just One Drop tells the little known story of homeopathy, which is used by millions of people worldwide. Homeopathy is a specific form of medicine that uses minute doses of a highly diluted substance that stimulates the body to cure itself. To many, homeopathy seems implausible.The film explores the controversy, dispels myths and misconceptions, and asks whether or not homeopathy has been given a fair shake. Click here to see the trailer for Just One Drop.




March 10, 2018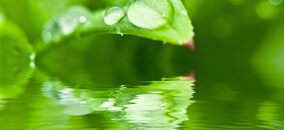 By Dr Béatrice Milbert, General Practitioner.The first person to speak about the memory of water was Jacques Benveniste, - but his theory concerning the memory of water essentially caused the end of his career. Having brought an extraordinary light to the mysterious aspects of homeopathy and opene...
read more